Discussion Starter
·
#1
·
Just a few weekends ago, the NorCal Lexus community gathered for the record breaking 7th annual EOS (End of Summer) Meet at Lexus of Stevens Creek in San Jose, CA. The meet consisted of the NorCal locals including a large group from Southern California. There were also those that came from the neighboring states of Oregon, Nevada and Arizona! Our friends at Lexus HQ wanted to showcase a few of their goodies including a full packaged IS250 F-Sport 6MT, the SEMA 07 VIP Auto Salon LS460 and an exclusive 2009 Smoky Granite IS F w/the new Terra Cotta trimmed interior.
Now what is terra cotta you may ask? For you green thumbs out there, you will be very familiar with this color! According to Webster's Dictionary:
Terra Cotta
-
1: a glazed or unglazed fired clay used especially for statuettes and vases and architectural purposes (as roofing, facing, and relief ornamentation) ; also : something made of this material
2: a brownish orange
For 2009, Lexus is offering a 3rd interior color option for the performance beast, the IS F. Terra Cotta will accompany the all Black w/blue stitching, the Alpine White/Black combo w/blue stitching. Terra Cotta cannot be mistaken with the other 2 IS F colors as it will also have the same contrasting blue stitching on the black surfaces, but have black stitching on the Terra Cotta. You will find this color accenting all 4 seat positions in the center sections including the lower section of the steering wheel.
Piano black has made it's way to the center cluster face of the Navigation, HVAC and Radio controls. Chrome accent hugs the nav screen and clock areas. Newly styled center upper vents sit atop the center nav cluster. New revised buttons accompany the sides of the nav screen which give the 09 interior a more luxurious feel. New toggle moonroof controls replace the euro-style circular controls of previous and the power window and lock buttons attain a new look, very to what you see in the 3rd generation GS. The power mirror switch is now illuminated, so you can change mirror positions in the dark without having to squint and turn on a light. Deleted is the chrome accent on the door trim panel hand grab and refinished with a gloss piano black finish. Many have complained in the past that the center console DC plug and Aux in ports were mounted too high for cell phone adapters and pheriperhals. Because of this, it was almost impossible to close the center console armrest when these items were in use. To fix that, designers finally dropped the DC plug and Aux In ports about an inch lower to accomodate the length of the adapter plugs. Now you can charge your phone or Ipod and still make use of the convenient center console armrest.
The exterior remains unchanged for 2009.
Unchanged speedo cluster: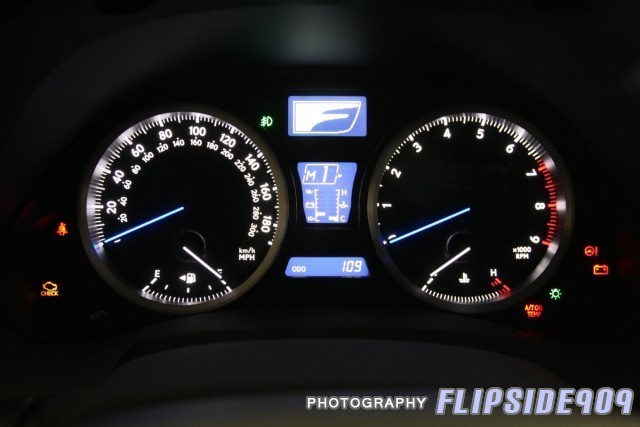 Revised center cluster (Green backlighting remains unfortunately):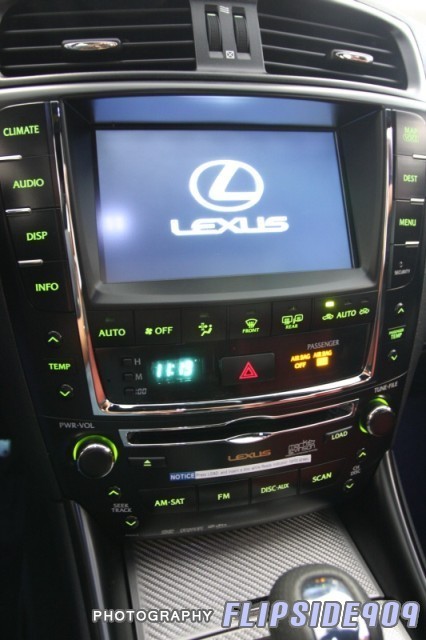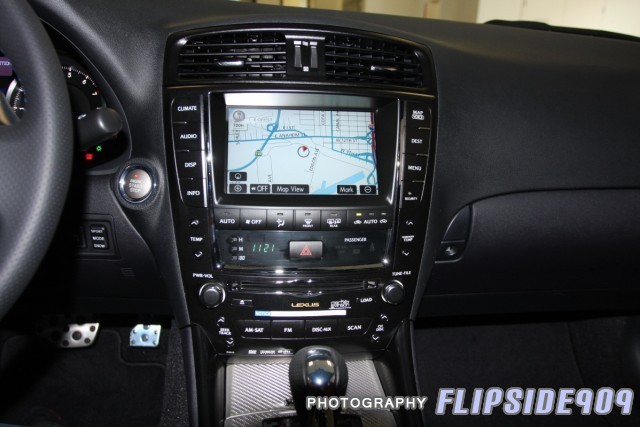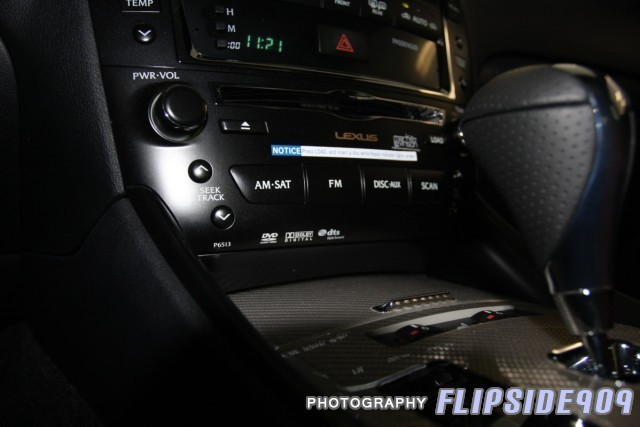 Revised center vent:
Revised moonroof controls: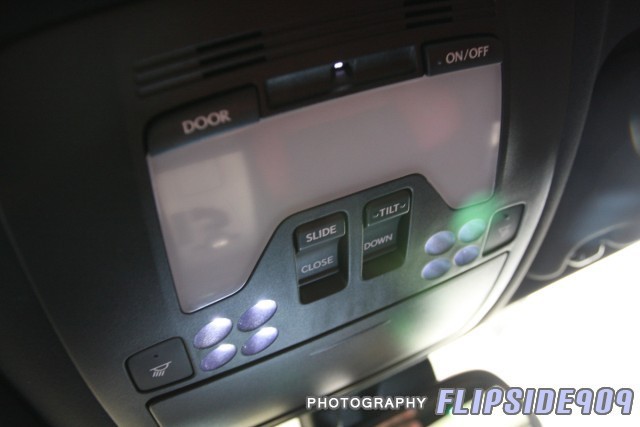 Revised power windows/lock & backlit mirror controls: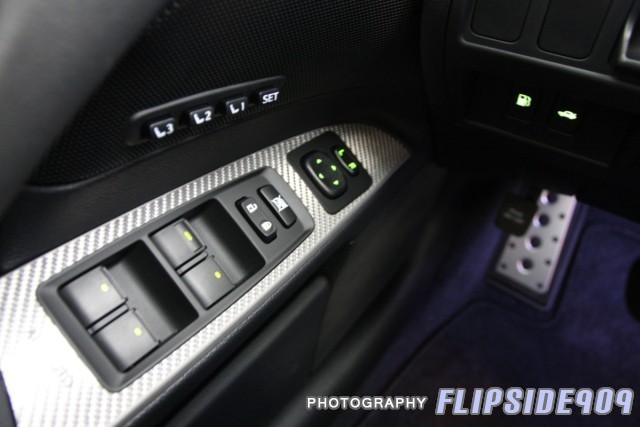 Revised and lowered DC and Aux In ports: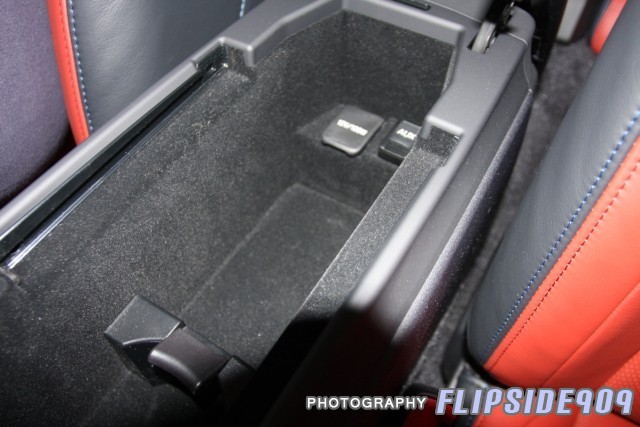 Blacked out door trim hand grab: