Pre preg (dry carbon) Engine cover FIRST PART OUT PICS
We just finished the top side mold for the engine cover, now working on the backside tabs to fasten it with. The mold needs to cure in the oven for a few more days, then some test parts with pics. The current profile is smoothed out the ridges between the blocks on the cover and the carbon fake weave will be smoothed out. In addition to carbon we can make them in texillium(silver carbon ugh I hate to say that) red, blue and carbon kevlar weave. its all super light aerospace grade stuff, so I hope you guys dig it. Then the real aero parts will roll out.
EDIT here is the finished mold. Now I need to figure out the backside boss features for mounting.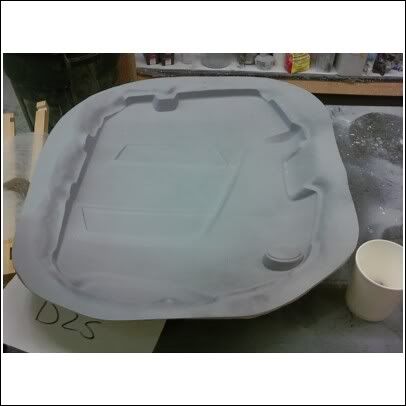 Fig