Discussion Starter
·
#1
·
I'm new to the site, no ISF yet, but regardless, I've browsed through the forum and didn't see any detailing threads, so I figured I will start one.
I do realize that most people are busy, and take their ISF to either the local car wash or get it washed at the dealer.
From detailing cars for the past 5 years, I can tell you that most car washes are just a big no no to your ISF, because of all the swirls they put into the clearcoat. Very few car washes are decent enough, that I would trust them with a car like an ISF or any other high end car.
This thread is designed for those who wish to start keeping their ISF clean on their own.
Detailing your car isn't that hard, it is a combination of the right materials, techniques and TIME.
Feel free to ask me any questions. I figured I can start with the washing, drying basics and then move onto more advanced detailing.
Just for glimps, here is an STi that got too close to some bushes while "offroading". The owner didn't want to pay for a full detail, so I helped him out with a basic wash and some paint correction. Luckily, the scratches weren't deep, just into the clearcoat, and that allowed us to get rid of them.
BEFORE
: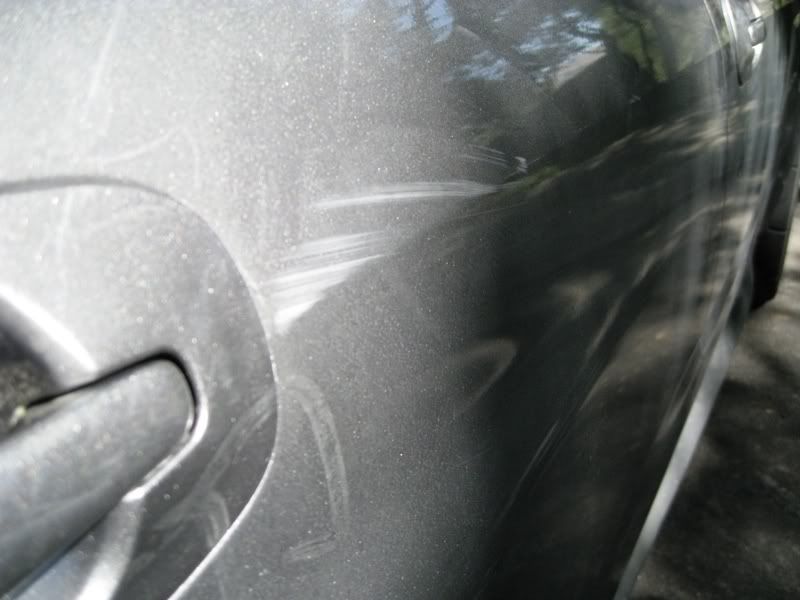 AFTER:
: