NITTO NT05
UTQG: 200 AA, A (All Sizes)
Click here for:
Sizes, Specs, and Pricing on the Nitto NT05
The new Nitto NT05 is a maximum performance tire that was developed using advanced computer simulation and extensive on-track testing. These development methods along with rigorous quality standards help produce a street tire that provides precise and responsive handling and performance
TECHNOLOGY
- Reinforced shoulder tread blocks provide exceptional rigidity and stability
- The continuous center rib consistently provides optimum tread contact with the road to maximize dry performance
- The specifically formulated tread compound and reinforced internal construction emphasizes dry road response, traction, handling, and high speed capabilities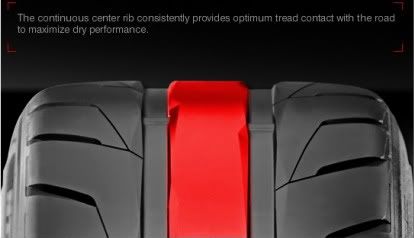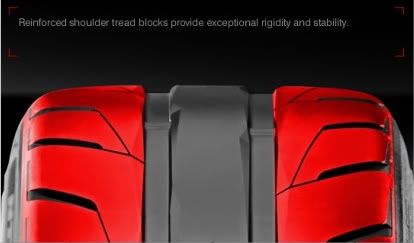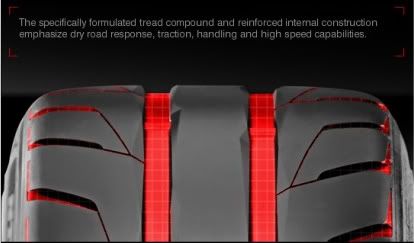 Nitto released the familiar NT555 over 10 years ago, and set the standards for UHP tires with its class leading contact patch and superior grip.
Seeing the evolution of contemporary performance cars, Nitto created the NT05 for higher horsepower cars looking for more of everything. The NT05 has an all-new tread compound that enhances traction, a large continuous center rib which increases the contact patch and reinforced shoulder blocks. All the new NT05 features translate in to real numbers*: 38% more cornering force and 34% more lateral stiffness compared to the NT555. Those are numbers you will feel through the steering wheel with quicker response, crisper turn-in, and improved grip.
CURRENT SIZES
*235/40-17 *255/40-17 *275/40-17
*315/35-17 *235/40-18 *245/40-18
*265/35-18 *275/40-18 *275/35-18
*285/35-18 *295/35-18 *235/35-19
*245/35-19 *275/35-19 *275/30-19
*275/40-20 *315/35-20 *275/35-20
*295/45-18 *225/40-19 *245/40-19
*335/30-19 *255/45-20 *255/35-20
REVIEWS
MEDIA
Click the image below to view the NT05 introduction VIDEO.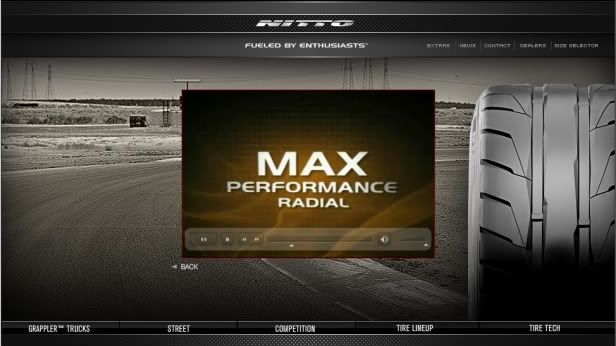 ​
If you are running the NT05, post your review here along with a picture or two - we (as well as Nitto) would love to read them.