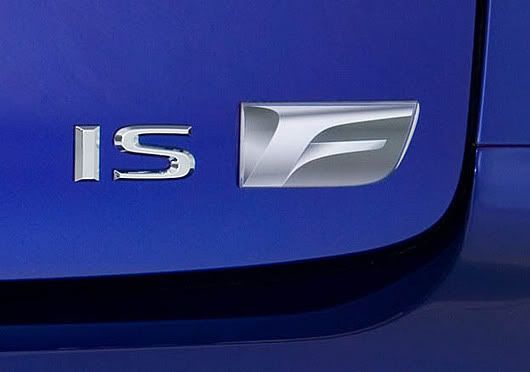 When hearing about Lexus' new "F" performance sub-brand, the first question that may come to mind is: What exactly does the "F" stand for?
Conventional wisdom suggests that the "F" stands for "fast". The dirty-minded surely can't help but think of everyone's favorite four-letter word that starts with "F", and Lexus detractors and haters surely love to think it means F***ed-up.
An article by Marton Pettendy and Terry Martin of Australia's GoAuto website
, however, reveals the answer, for it contains the following passage:
"Lexus advises its go-faster "F" brand name is derived in name and design from Japan's Fuji Speedway, the Toyota-owned racing facility it describes as 'the home of Lexus performance vehicle development'.
As well as being the first letter in Fuji's name, the F symbol is also claimed to depict the first corner of Fuji Speedway, known as 27R."
Indeed,
Wikipedia's article on the Fuji Speedway
reminds us that the circuit will host the Formula One Japanese Grand Prix in 2007, after an absence of 30 years. That race, in fact, is one of the rumored venues for the debut of the production version of the Lexus LF-A sports car, possibly wearing the GT500 moniker.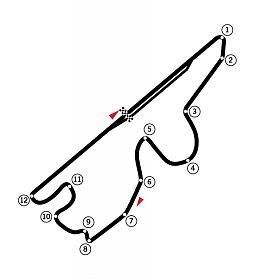 A comparison between the track's layout and the Lexus "F" logo reveals that, if anything, the simile in shapes extends beyond Turn 1 or First Corner (27R) and into Turn 2 (75R) straight to the beginning of Turn 3 (Coca Cola Corner 80R). Unlike the colorful, evocative names that many European F1 circuits have for their different corners and straights, Fuji Speedway's 12 corners bear alphanumeric names consisting of a 2-or-3-digit number followerd by a capital "R". The number denotes the radius of the corner in meters, with the "R" presumably standing for radius. Half of them also carry a name. First Corner is self-evident, as is the fifth corner's Hairpin Corner 30R moniker. The other four named corners carry the names of sponsors Coca Cola (Turn 3), Dunlop (Turn 8), Japanese domestic Toyota dealer network Netz (Turn 11) and Panasonic (Turn 12).