Discussion Starter
·
#1
·
Well, as the title says, I hope to be in an IS-F soon. I'll be coming to the IS-F from a 2008 Infiniti G37S (quite modified). The G37S was crashed last week as a lady pulled out into my lane forcing me to jump a curb, and crash head on into a tree. I think and hope the car is totalled. Here's a few pics.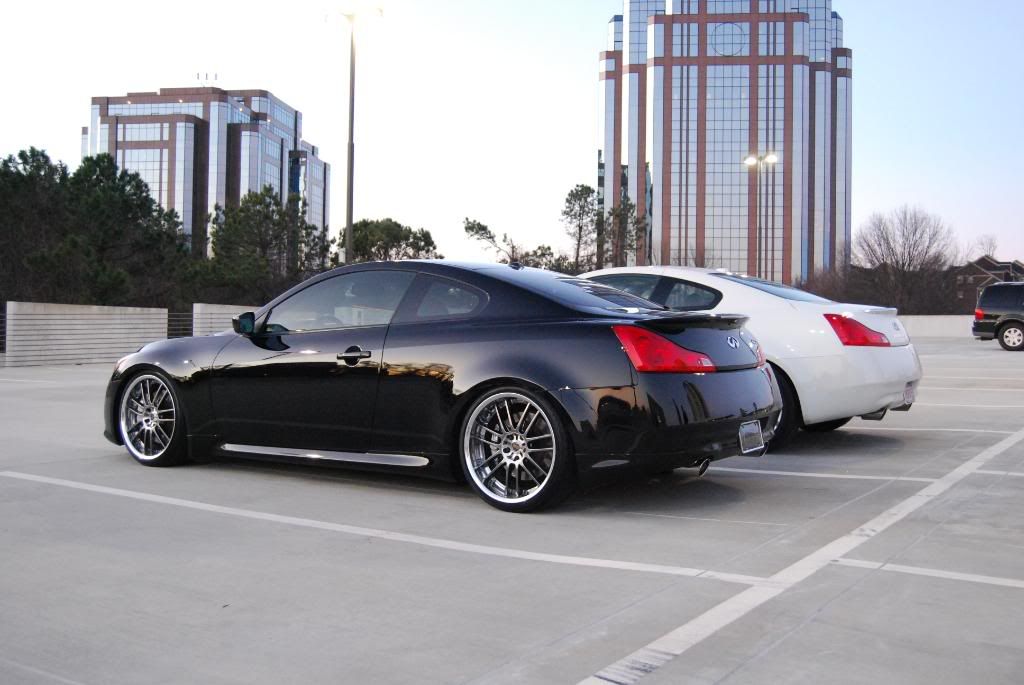 I'll always be an Infiniti fan though... I've owned the G35 Sedan and the G37S Coupe and have absolutely loved them. My girlfriend has a G37 as well (the white one in the second pic) so at least I'll still have it to play around with from time to time.
Look forward to being in an IS-F soon (if the car is totalled) and getting very involved here.
I'm very active on forums. Currently, I'm a staff member on myG37.com and a sponsor on another G site, myGFrenzy.com.
Thanks in advance for the warm welcome.
Blackjack