I installed some Random Technology high flow metal matrix 100 cell cats (3" diameter, 9-5/8 in long and 2-1/2" inlet/outlet). I was expecting to lose around 5-7 hp, but to my surprise I actually lost ZERO and even gained in a few places! I decided to install these because I was getting complaints from the wife about exhaust smell in the garage, wanted to cut down on exhaust drone and pass my Virginia Safety inspection each year. Needless to say the smell has drastically been reduced, the drone is almost gone and I will pass my yearly safety inspection. This was a true WIN WIN WIN WIN scenario for me and I couldn't be happier with the results.
Special thanks goes out to
1. JE Import Performance for their outstanding workmanship
Video of my run is posted via facebook:
http://www.facebook.com/video/video.php?v=933965992551
The graph below shows the before and after results. The thin lines are pre-cat install and the thick lines are after-cat install results. The graph is also a bit messed up in that the rpm sensor seems to be off by about 450rpms, but at least it's consistent for both runs.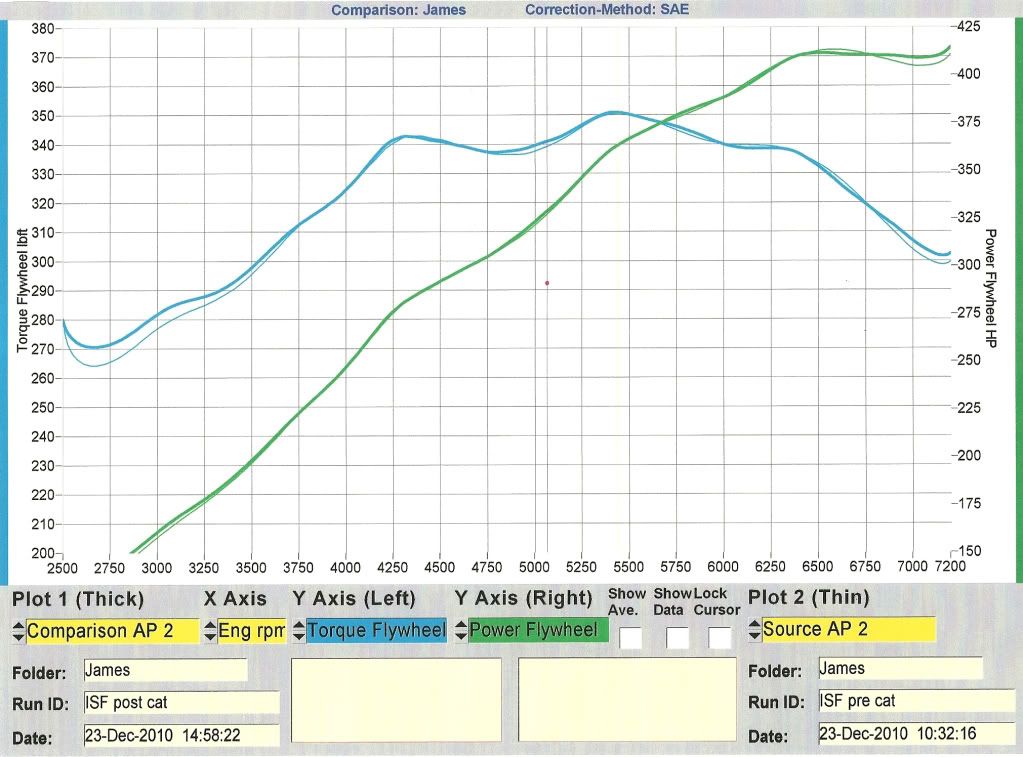 Some O2 sensor extensions were used to allow room for the cats.