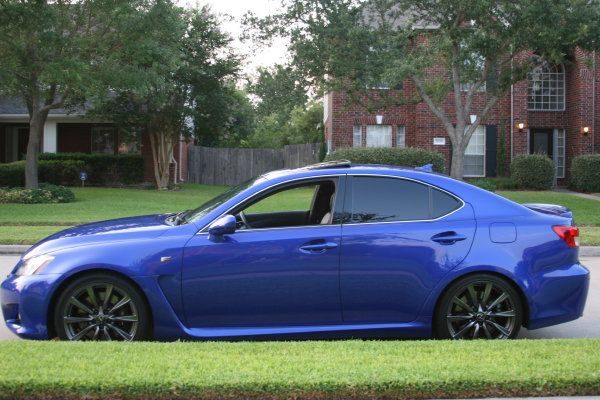 11
Hello. I've owned my USBM/Blk ISF for 7 months now and really love it. I sold my Z06 and G sedan and bought this '08 ISF in early June '13.
It has nav and ML audio. It's stock save for some LED DRLs/peanut lights/tint.
It has lower than avg. miles/yr along with a b2b 6 yr/125kmi ext. warranty. I've already used it to replace the touch screen (bad digitizer/the whole unit replaced) and water pump (had a very slight leak according to dealer, I never saw a drop; caught early)all for just $50 deductible. (Water pump was zero charge under pwr train warr). All I need is the axle click repaired and the seals around the lower windshield replaced -( thx lex for using a poor supplier for this part
)
Love the ultrasonic blue color, the ride/handling, size/weight, acceleration and intoxicating engine/exhaust note. The stance/wheels, stacked exhaust tips and factory body kit look superb to me. I've learned a lot here over the last 7 months - thanks for all the useful info. Take care.
James.