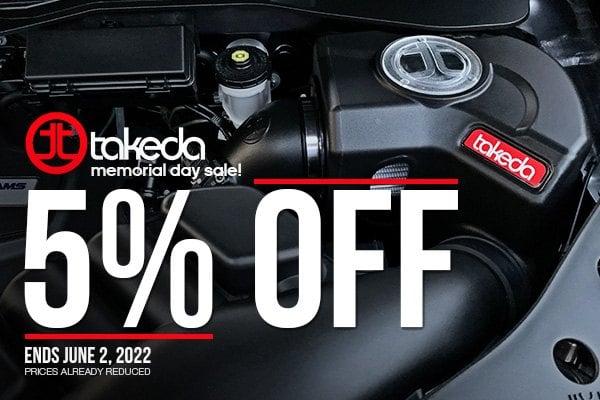 4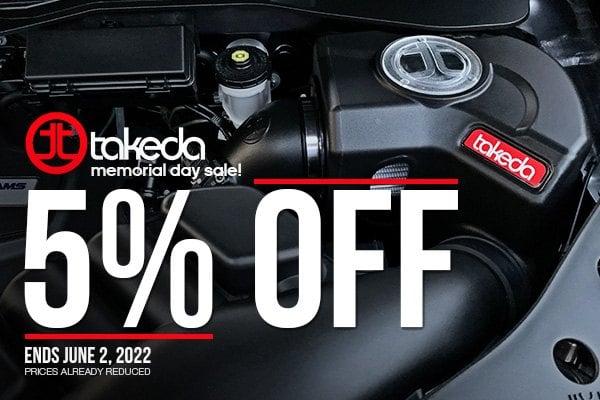 Looking to take your sports car's performance to the next level? Look no further than the Takeda® - Momentum™ Sealed Stage 2 Cold Air Intake Kit! This easy-to-install kit will improve your car's performance by up to 10%, making it a must-have upgrade for any serious sports car enthusiast.
Takeda has taken Cold Air Intake Systems to the next level with their 1-piece combination air box/air scoop design. By positioning the air filter inside the engine bay, Takeda is able to capture cool air forced in from the front of the vehicle. Cooler air contains more oxygen for more complete combustion and more horsepower.
Features:
One-Piece Roto-Molded Sealed Housing with Auxiliary Air Inlet
Revolutionary 1-piece air box/air scoop
Delivers more oxygen to the combustion chamber by drawing in cooler, denser air
Increases airflow
Increased flow of cooler air enables the engine to make more horsepower and torque, with subsequent improvements in acceleration and throttle response
Comes complete with everything needed for installation
Get 5% off on you purchase at CARiD - the offer expires today!
Click Here To View On CARiD!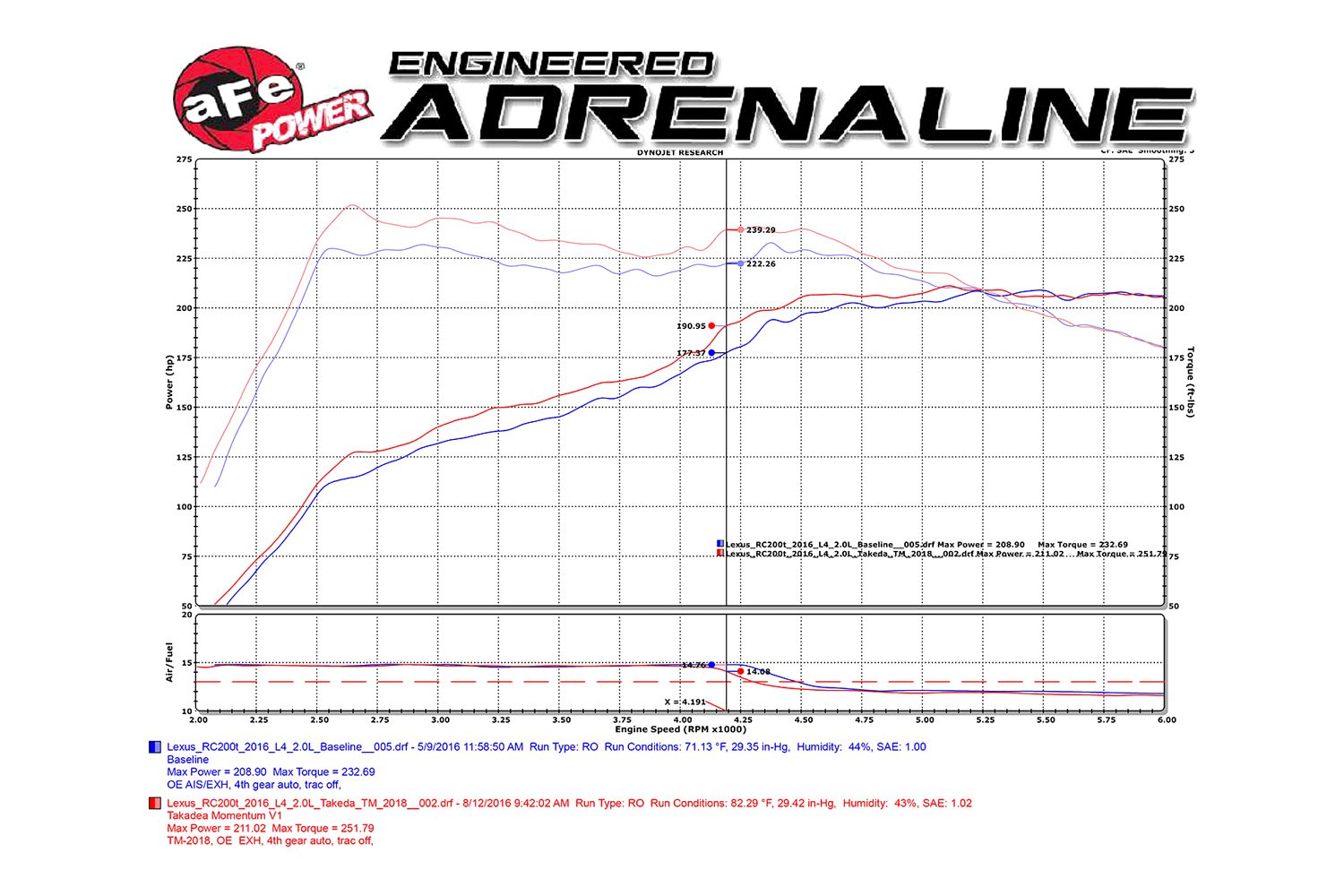 *Dyno chart for Lexus RC 200t