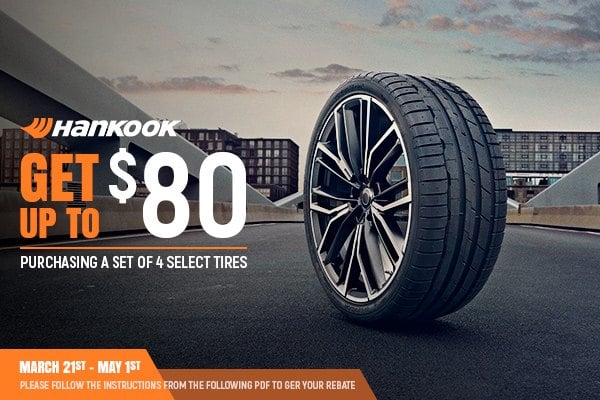 If you're in the market for a premium tire for your ultra-high-performance vehicle, the Hankook Tire stands ready to meet your traction and comfort needs. They offer an unparalleled driving experience to drivers of high-end sports cars and luxury sedans. These tires deliver unmatched control, comfort, and braking even at high speeds.
An aerodynamic design, which incorporates rectangular dimples in the tire´s sidewall, helps to minimize noise and vibration by reducing airflow turbulence while driving. Ensure comfortable and safe driving with Hankook Tires!
This spring, you can enjoy major savings with a $60 Hankook Prepaid Mastercard on a set of four Kinergy 4s2, Dynapro HP2, or Ventus V12 evo2 or $80 on sets of Ventus S1 AS, Ventus S1 noble2. Don't delay - this deal won't last long! It is valid through May 1, 2022. Please check the following
PDF form
to get your rebate.
HANKOOK® - VENTUS S1 NOBLE 2 H452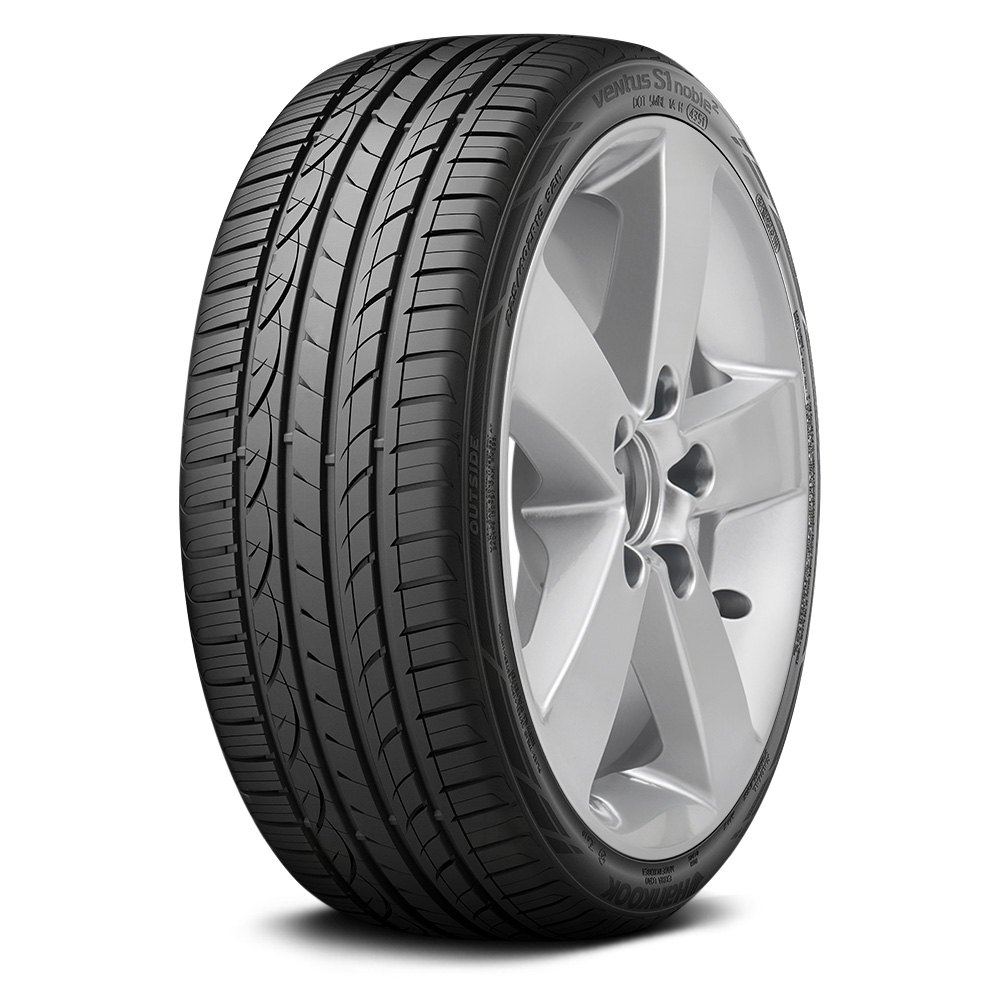 HANKOOK® - VENTUS V12 EVO2 K120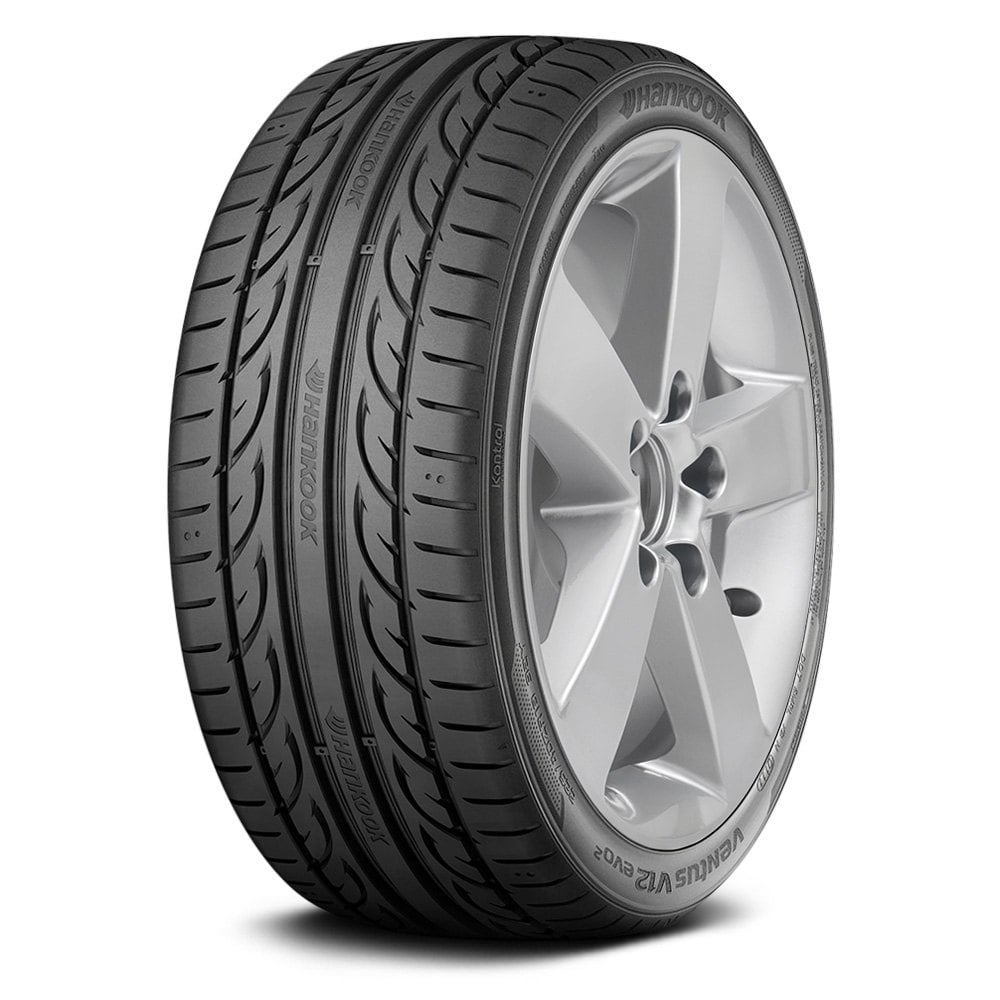 ​