Discussion Starter
·
#1
·
Well everyone I was finally able to get my hands on a pre-production Joe Z Intake. I got it in the mail this morning and went out and installed it right away :thumbup: The install was extremely easy (no more then a 30 minute DIY) and came with great instructions that had pictures to help for those who are picture people. I didn't run into any problems what so ever while installing it. I chose to take off half of the stock airbox (but kept the sensor connected) to make it easier for me to work with. After I installed it, I started the car and let it run for a few minutes to get used to the new airflow (no problems) then I went around the block taking it easy before going WOT.
I had mine anodized F blue to match the F around the logo on the engine cover. I believe Joe Z is planning on doing them in black and anodized blue (he can hopefully provide more info).
I'm not sure if I can feel any difference but I do notice a deeper sound from the intake between 2000 and 3400-3500 RPMs, or right before the second intake opens up. I like the color it adds to the engine bay. The intake really adds an aesthetic touch.
It pairs up perfectly with his exhaust (which I still need to take pictures of). I'm really enjoying running both of his systems as this is how the F should sound coming from the factory imo. Enjoy the pics, I took a few along the way, sorry about the shi**y quality, they're cell phone pics. I'm having some photos done next weekend and will post up more then :woohoo: Let me know if y'all have any questions or would like different photos!
The original intake tube and engine bay with the cover off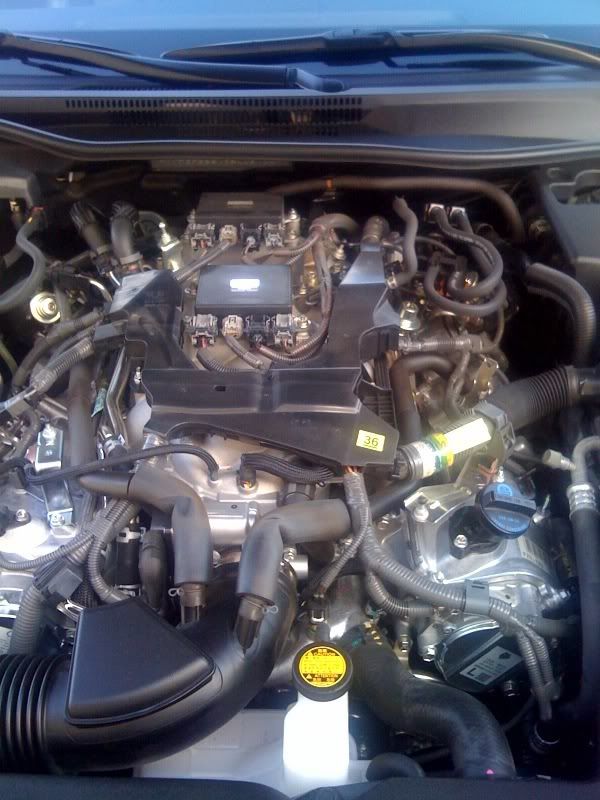 All wrapped up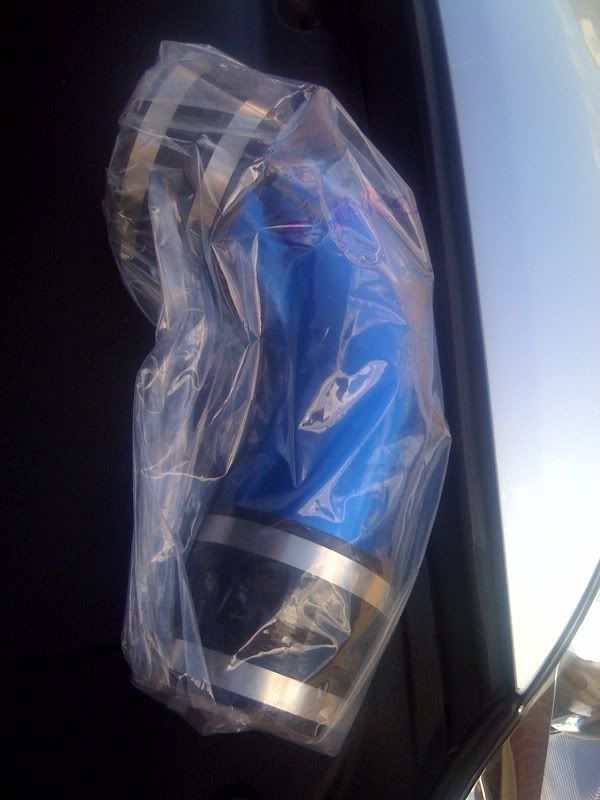 No intake installed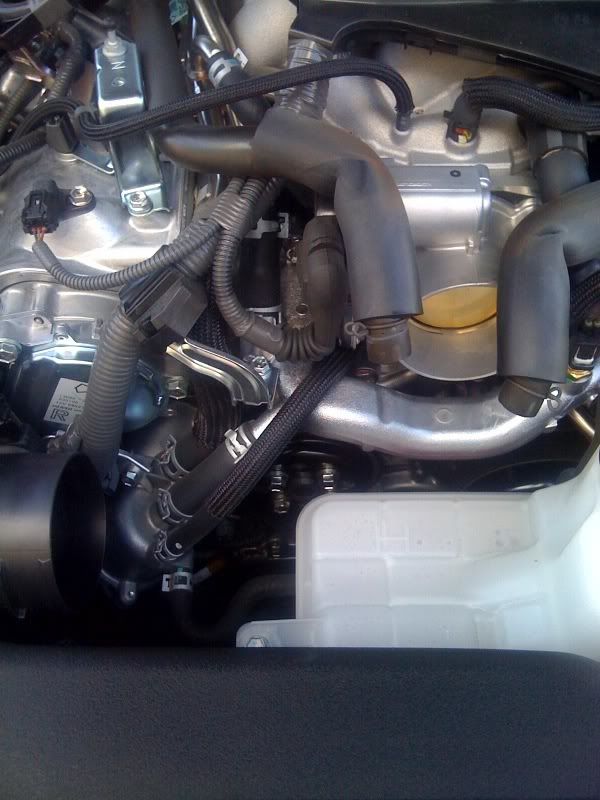 All done 15 minutes later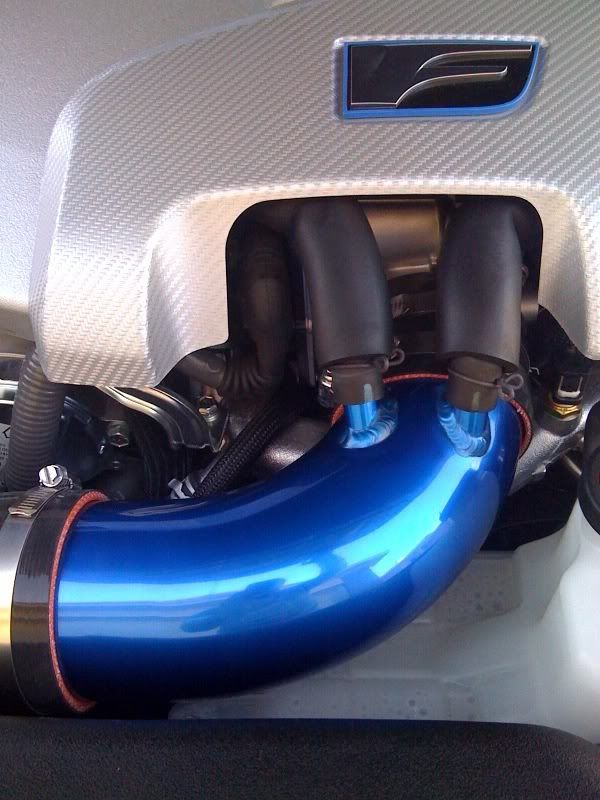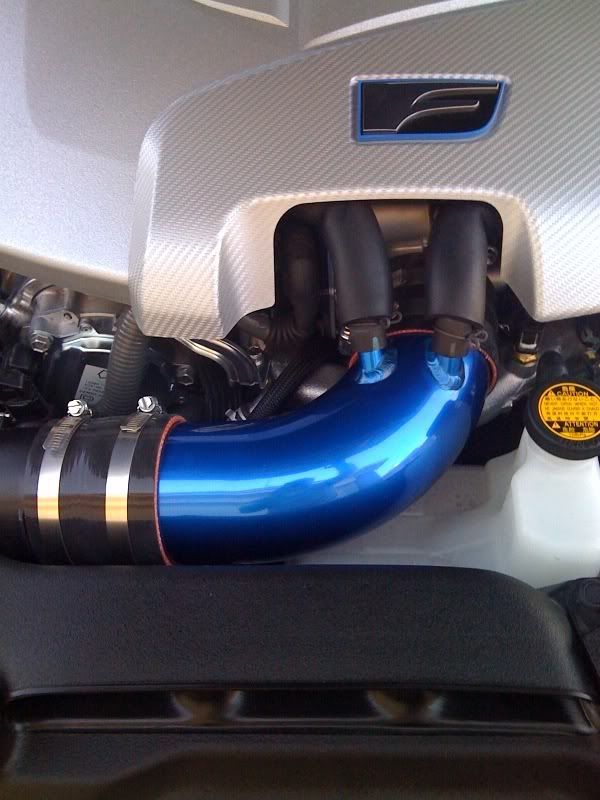 For Joe Z and the NTL guys :thumbup: