Discussion Starter
·
#1
·
I see that a couple forum members have 9500ix's like myself so I figured I'd show my DIY set-up. With links to write-ups I used.
Here's what my set-up looks like and my blend mount was FREE.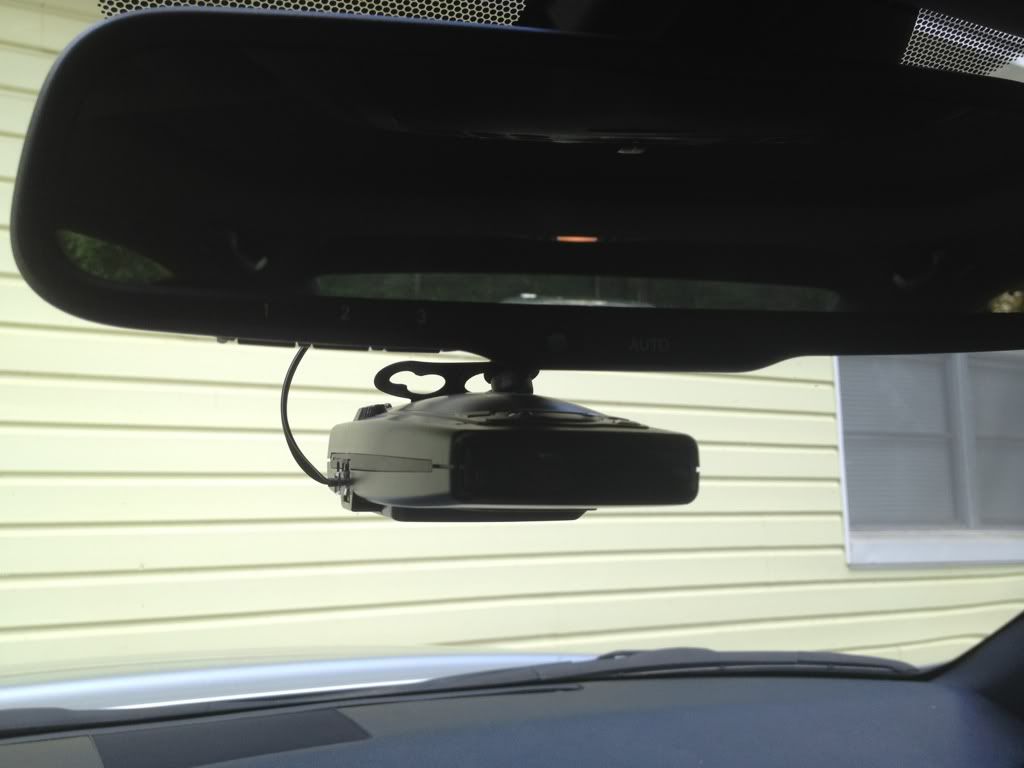 So I CANNOT justify spending $90+ on a blend mount. Yes it is nice and well crafted but it's not $90 worth of aluminum and R&D on the product was not extensive. If the blend mount were in the $~40 range, I'd strongly consider it. I was going to build my own out of aluminum and what not but after searching the web I realized I was getting carried away. There's a really simple and cheap alternative. It took me all of 5 min's to put together.
Link:
http://www.planet-9.com/cayman-boxster-electronics/37014-el-cheapo-rearview-mirror-mount-passport-9500ix.html
My recommendations: I used a M8 allen bolt. It was the perfect diameter and threaded right into the plastic so I didn't need a backing nut. Also, the diameter of the mirror stem is a good bit smaller than that of the clamp. I used a piece of rubber from a inner tube of a worn out bike tire I had that I trimed down and folded over to get a snug fit. I also made a small rubber washer to go between the bolt and the metal of the mount.
For the hardwire, I was very tempted to purchase the blend mount hardwire kit. However yet again. I couldn't spend $15 plus shipping on what is basically a phone cord. I took an old phone cord snipped off about 9" and stripped it back. I stripped about 10mm of the individual wires and folded them over and then soldered them. There you have it my home made "invisa-cord"! From there on use this guide to wire it in:
http://www.clublexus.com/forums/is-...tine-one-v1-with-blend-mount.html#post6915617
There you have it. A (almost) completely free hardwire and blend mount set-up.