Junior Member
Join Date: Aug 2010
Posts: 21
Mentioned: 0 Post(s)
Tagged: 0 Thread(s)
Quoted: 0 Post(s)
Blue Ridge Parkway Trip
---
Well two weekends ago I went home to my parents to shoot a car a friend was building for SEMA. On the way I decided to take a small detour for about 2 hours onto a section of the Blue Ridge Parkway. It was my first time driving it and I have to say it was absolutely beautiful since the leaves were beginning to change.
The road was a great drive as well however with reading about how large the fines are being National Park Roads I decided to stay relatively close to the speed limit. The traffic was pretty minimal on the road as well so I was definitely able to enjoy it and the F was absolute blast.
I took some pictures of both the amazing scenery as well as got some good shots of the F as well.
Pics of the F with the amazing fall back drop.
Like I said I was going home to shoot my friends SEMA build car in hope that we will be able to get it featured after it is debuted at SEMA. When I went out to scout some locations for the shoot I used the F to test the lighting and actually got some good shots that were all done in only like 5min of walking around checking out the two locations I had in mind.
First pic is of the gf wishing we were doing something else rather than driving around checking out shoot locations. Actually she was a good sport since we hung out at the shop for 90% of the weekend so I could continue to shoot the build process I had started shooting the weekend before till they finished on Sunday.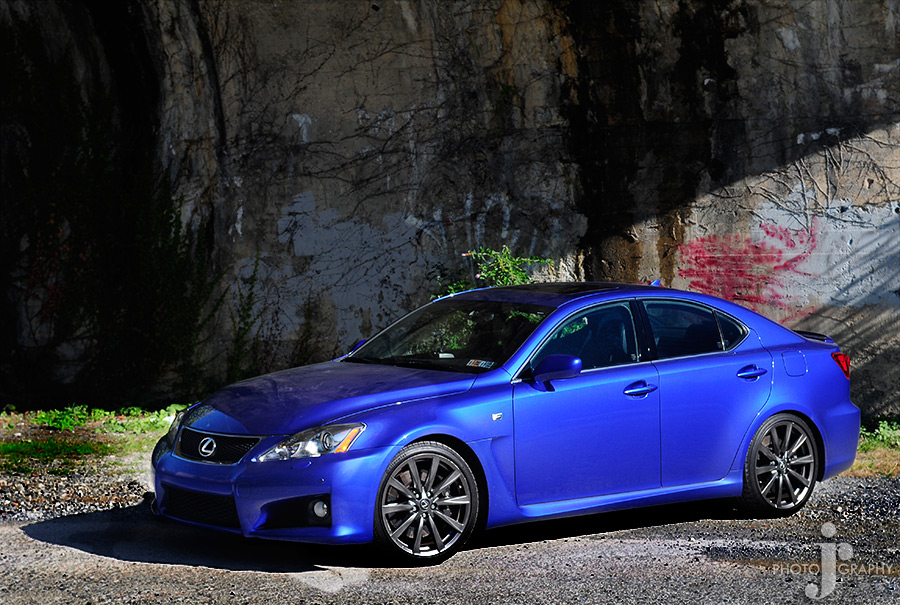 Senior Member
Join Date: Nov 2008
Location: St. Louis, MO
Posts: 360
Mentioned: 0 Post(s)
Tagged: 0 Thread(s)
Quoted: 0 Post(s)
Cool pictures! Thanks for sharing. Looks like a great drive.

Jeff
08 Smoky Granite Mica IS-F
Senior Member
Join Date: Aug 2008
Location: Dayton, OH
Posts: 599
Mentioned: 0 Post(s)
Tagged: 0 Thread(s)
Quoted: 0 Post(s)
Those are great shots! Thanks for sharing them. Your GF looks very happy to be in that photo, looks like you're still the one!
Junior Member
Join Date: Sep 2010
Posts: 8
Mentioned: 0 Post(s)
Tagged: 0 Thread(s)
Quoted: 0 Post(s)
Always loved the stock rims. I don't think I'd change mine for anything except maybe a set of HRE's down the road. I had no idea that they were BBS forged until a few days ago. Great set by the way!
Posting Rules

You may post new threads

You may post replies

You may not post attachments

You may not edit your posts

---

HTML code is On

---