Junior Member
Join Date: Jun 2010
Posts: 12
Mentioned: 0 Post(s)
Tagged: 0 Thread(s)
Quoted: 0 Post(s)
Swift Sport Spring review for ISF
---
I've been lurching for a while on this forum but as my first post I figured it should be something worth giving back to the forum for all the info I've collected from here.
Now I've been thinking of lowering my car with lowering springs for a while but there isn't really that big of an option out there.
I was doing some research and found that the most popular springs out there are Eibach and Tein springs.
There is a slight problem with these options for me. Tein is softer than stock and the Eibachs are progressive which makes the car ride rather sloppy. And coming from the sport compact background the springs never really had a really good review in markets that are flooded with lowering springs. I've heard of the both sagging and not really performance oriented.
This is when I came across the news that Swift might be making lowering springs for our cars.
For those of you who do not know who Swift is they are a spring manufacturer in Japan and probably one of the biggest out there.
www.swiftsprings.com
Just from google I can find endless number of posts some even saying that the Swift springs handle better than some of the lower end coilovers, especially in the Mitsubishi Evolution crowd.
http://forums.evolutionm.net/evo-x-t...008-evo-x.html
http://www.evoxforums.com/forums/showthread.php?t=38230
http://forums.evolutionm.net/evo-tir...-reviewed.html
http://www.s2ki.com/forums/index.php...pic=813701&hl=
http://www.the370z.com/brakes-suspen...-reviewed.html
Just google it and you will see that in a lot of the performance oriented vehicles people rave about Swift springs.
They apparently released the spring for the ISF a month ago and so I decided to purchase a set from Ravspec.
Thanks Mark!
I just wanted to say that the drop is perfect for me. The car is well balanced and it's cornering is much sharper, with less roll. With the tein and the EIbach I feel like they lose a little bit of the ISF feel. But these springs feels like it was a good step forward for my vehicle. If your looking for a performance oriented spring with a drop this in my opinion is the way to go.
Here are the installed pics.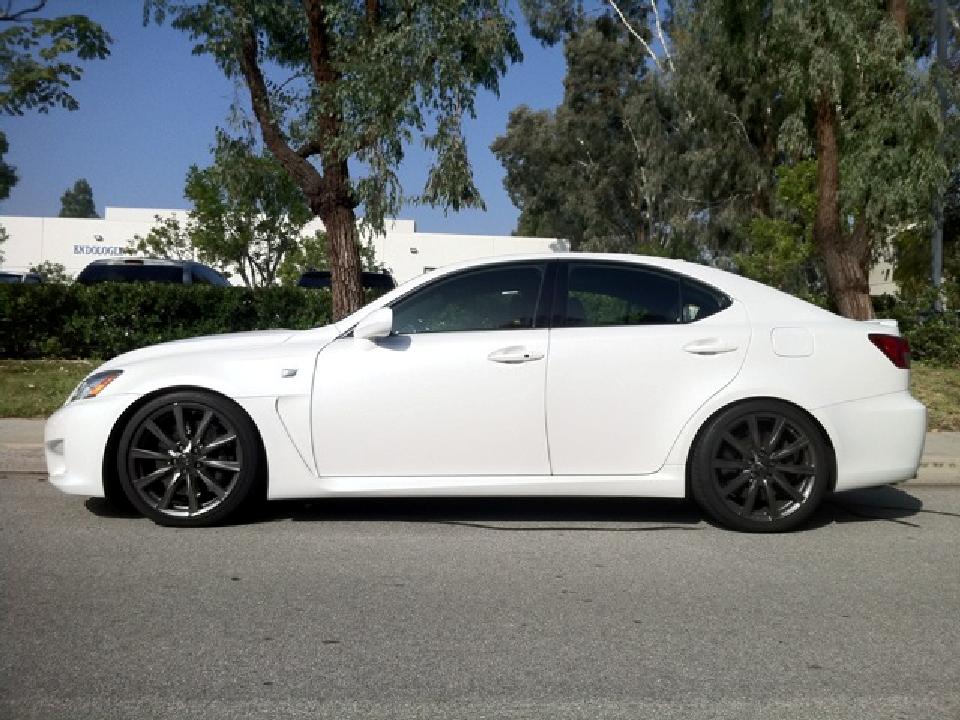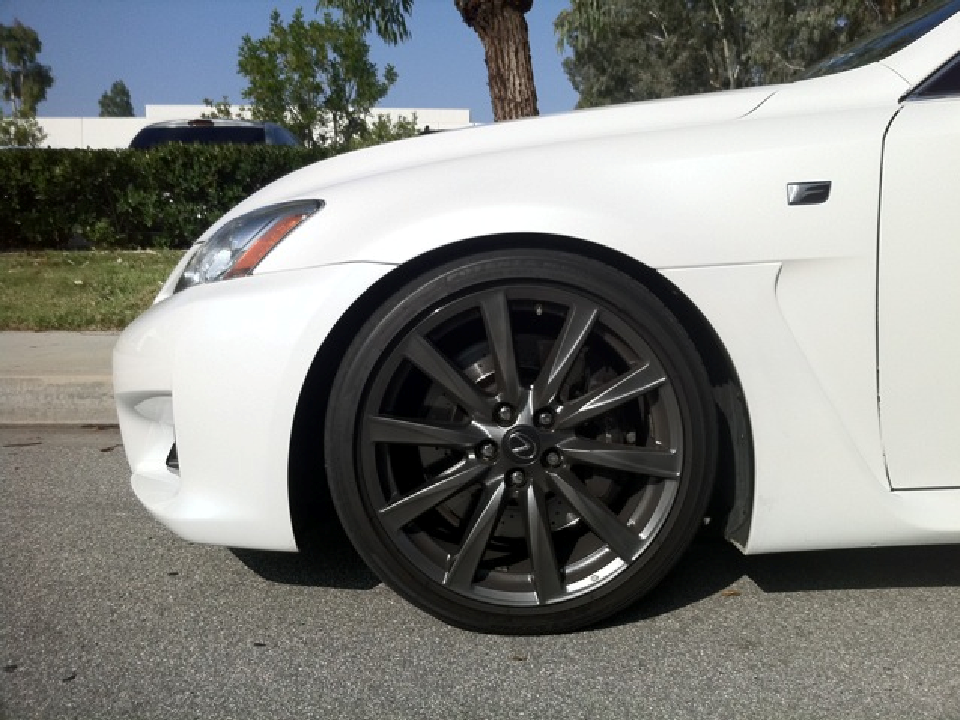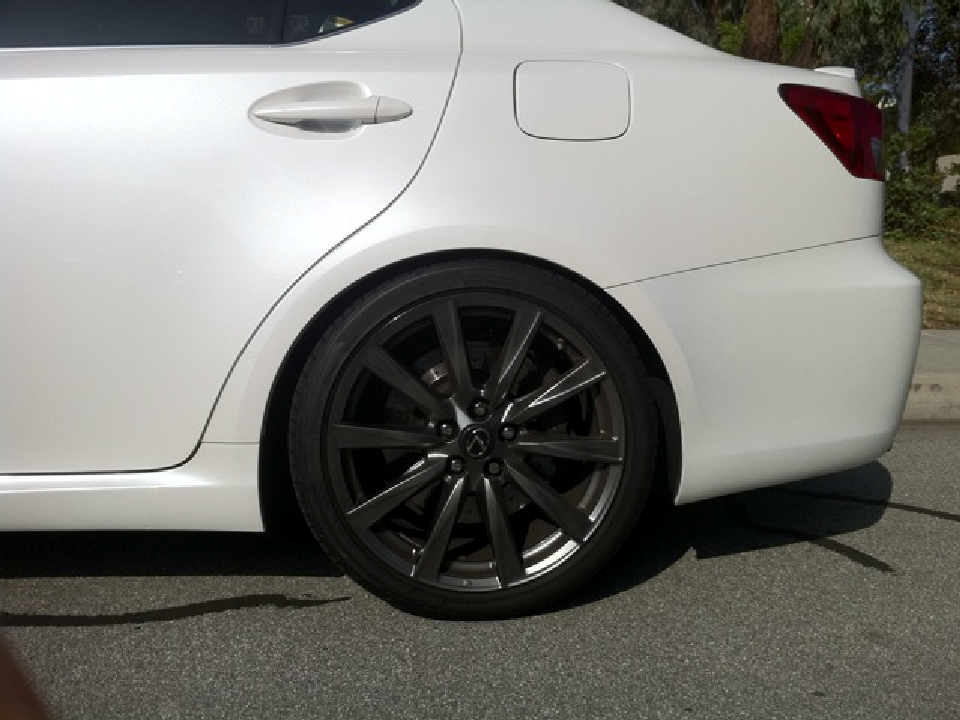 If there are any other users post up your feedback.
LexusF.com SPAM Police
Join Date: Jul 2008
Location: Washington
Posts: 689
Mentioned: 0 Post(s)
Tagged: 0 Thread(s)
Quoted: 0 Post(s)
Welcome to the forum. Your car looks great! How much did those springs lower your car front/back? It looks well balanced. I got the Tien springs a year ago and also installed the F-sport sway bar. They have helped tremendously with cornering resulting less body roll.
---
Starfire Pearl 04/05/08.....CHEERS!!!
Junior Member
Join Date: Jun 2010
Posts: 12
Mentioned: 0 Post(s)
Tagged: 0 Thread(s)
Quoted: 0 Post(s)
Thanks!

They advertise that they lower the car 1 inch in the front and .6 in the rear. It has a very balanced look front to rear.

Spring rate is at 9kg front and 8kg rear.

Sway bars are probably going to be next on the list for me.
The problem for me with the teins is that they were a tad too soft for me. I had the Teins on my car before but I had them removed and replaced with my stock springs again.

I will be autocrossing this weekend so I will update next week sometime.
Posting Rules

You may post new threads

You may post replies

You may not post attachments

You may not edit your posts

---

HTML code is Off

---